Collective Impact
Collective Impact is a collaborative approach to tackling complex challenges by bringing people together in a structured way to achieve major change.
Learn About Collective Impact
The Collective Impact approach
Our experience with Return-to-Learn during the pandemic demonstrated the power of concerted action to amplify the effect of our individual efforts. We can build on this experience to  make tremendous progress on UC San Diego's strategic priorities by working together more intentionally.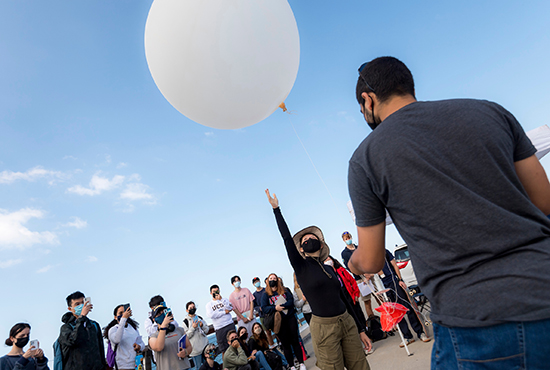 Why using a Collective Impact approach now makes sense
As we find our new equilibrium in a world deeply impacted by COVID, it makes sense to seek ways to get more impact from a given amount of effort. We have a unique opportunity to speed our progress in achieving our longstanding priorities by applying a collaborative approach more widely throughout UC San Diego. Additionally, recent state budget promises are tied to our progress in erasing opportunity gaps on our campus.